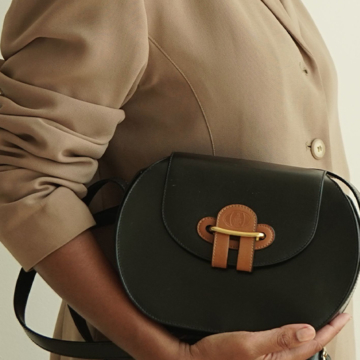 The RealReal x Mark Cross: Vintage Bags by an American Luxury Original
What do the year 1845, Grace Kelly and the expat writers and artists of the Lost Generation have in common? They're all part of the rich history of Mark Cross, one of America's first luxury brands. Known for handbags made of the highest quality leathers, the brand was founded in 1845 and like other luxury companies originally catered to the equestrian set. Unlike other luxury companies, the brand was later owned by bon vivant couple Gerald and Sara Murphy. Both unconventional aesthetes, they helped make the 1920s roar from the South of France where they entertained luminaries like Picasso, Cole Porter and F. Scott and Zelda Fitzgerald at Eden Roc and their own Villa America. Under Gerald's oversight, Mark Cross expanded its offerings into luggage, cigarette cases and jeweled evening bags, and was forever cemented in film icon status when an elegant Mark Cross overnight bag graced the arm of none other than Grace Kelly in Alfred Hitchcock's classic film, Rear Window. 
Sara & Gerald Murphy knew how to throw a party
Sadly, the brand shuttered in the 90s, but luckily it was brought back to life in 2011 and restored to its former glory. And why not? There's arguably nothing more modern right now than vintage, and Mark Cross is armed with an archive full of heritage design. Which is why we're majorly excited to partner with the brand on a special sale full of rare, vintage bags. In it you'll find unique pieces from decades spanning the 1950s to the 1990s, including styles like the ladylike Grace box bag, a scalloped-edge 70s crossbody and a circa-1980s bucket bag.
To delve further into the world of Mark Cross, we tapped two serious vintage lovers to show off how they style vintage Mark Cross bags, and one seriously knowledgable TRR expert to share how to tell if a Mark Cross bag is real.

Stella Simona, Creative Entrepreneur, Los Angeles
"I love the vintage shape and texture. You don't see pieces like these anymore."
How would you describe your style?
Tonal, effortless, and classic.
Why is shopping vintage/resale important to you?
We respect our surroundings more when we are mindful which is why being sustainable via vintage and resale items is incredibly important to me. Additionally, vintage items tend to be made with better materials and detail than most pieces I find while shopping for new collections from most designers. 
How does wearing vintage pieces impact your style?
Vintage pieces are more unique, and add personality to my overall ensemble.
What's one tip you have for shopping resale?
If it is something you know you will wear over and over again don't hesitate to make the investment.
What do you love about Mark Cross bags?
The timelessness of each design. I know I can wear these pieces for years to come.
"The quality is like none other and so many of the bags have unique chains or hardware that you can't really find on new bags these days."
What are you looking forward to this summer?
The sun and dressing up in all my summer looks.
What songs are on your summer playlist?
Solange –  Stay Flo
Your Ex – BUT HER LOVE
Dixon – Darling
Lucky daye – How Much Can a Heart Take
Caleb, Music Artist and Visual Creative, Los Angeles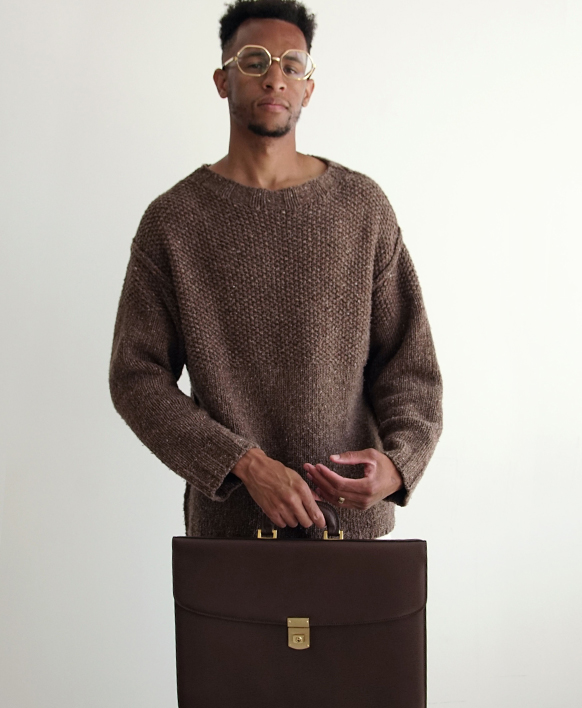 "Each of these bags go with just about anything. I could pair them with anything from full sweats to a more dressed up look with Gurkha pants and a fitted sweatshirt."
How would you describe your style?
Relaxed. I tend to gravitate toward originality and comfortability over trend.
Why is shopping vintage / resale important to you?
I like things that are unique and not mass produced. I'm not a fan of over-saturated anything.
How does wearing vintage pieces impact your style?
Changes everything. I usually tailor my outfit based on that one vintage item I'd found. I also find myself shopping less because I'm not waiting for the latest drop from fast fashion.
What's one tip you have about shopping resale?
Be patient — don't impulse buy and invest in the rare and unique items that will last you the rest of your life.
What do you love about Mark Cross bags?
Everything! The functionality, design. My wife and I both have a Mark Cross bag for just about everything.. gym, photoshoots, vacation, studio.
Why do you love vintage bags?
Vintage bags always come with a story and a little more effort in the design. Living in a generation of new and fast consumption it's easy to find gold in places that nobody else is bothering to look.
What are you looking forward to this summer?
Human connection. We all have a lot of faces we have not physically seen in a while.
What songs are on your summer playlist?
Mereba – Go(l)d
Thundercat – Funny Thing
EyeLoveBrandon – Underneath the Stars
Aminé feat. Saba – Talk
How to Spot a Real Mark Cross Bag
The RealReal Handbags Valuation Manager Giselle Hundley shares her expert tips.
How do you authenticate Mark Cross bags?
Mark Cross is a brand that has truly focused their identity on using the highest quality of leather and hardware materials. An understanding of the materials used is the first step in authenticating their handbags. Sturdy and smooth box calfskin, durable saffiano calfskin, and supple grained calfskin are all hallmark materials of authentic Mark Cross bags.
You should find clear, even engraving of brand insignias, and brand stamping should be deep enough to read but not too heavily debossed. Foil stamping of any kind should be consistent in color with the rest of the hardware used on the bag. Stitching throughout should be even, at a slight angle and not too tight as to cause puckering or the appearance of tension. Zipper teeth, zipper pulls and buckles should not appear brassy or feel lightweight.
Where are Mark Cross bags made?
Mark Cross bags are made in Italy.
What are some things that counterfeiters get wrong when they try to imitate Mark Cross bags?
Counterfeits often display gritty logo engravings, inconsistent foil stamping, tight tension at hinges and loose or malfunctioning mechanisms at the push-lock closure. Depending on the leather type of the item in question, the material may feel rough or exude a strong scent not typical to high quality leather items.

Are there any methods specific to authenticating vintage Mark Cross bags?
Over the years the exterior and interior branding has changed. Some vintage items may have the full brand name written out on a brand plaque while others may only be stamped with the brand insignia. Understanding the unique fonts used by the brand can greatly assist while examining bags from different eras. 
Are there any particular Mark Cross bags that are more commonly counterfeited than others?
One of the most popular Mark Cross styles to be counterfeited is the Grace bag,  especially in grained calfskin. It's one of their most recognizable and iconic styles.